Videocast: Sourcing Optimization in Consumer Goods

How to Drive Customer Service and System Profitability by Effective Asset Use
Featuring Dr. Michael S. Watson, IBM Optimization & Supply Chain Solutions, Technical Sales Lead, IBM ILOG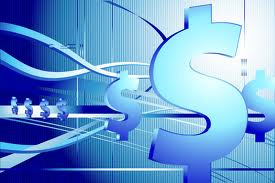 Increased complexity requires a complete supply chain network based approach to sourcing that incorporates end to end cost from supplier to customer and all of the associated manufacturing, logistics and inventory costs in between.
A network based approach enables the ability to meet sales demand, reduced transport miles, efficient production, improved asset utilization and capital deferment, which, results in increased revenues, lower production costs, lower transportation costs, and increased manufacturing capacity. Another key component is understanding how robust the supply chain is to different events or risks and designing the supply chain to withstand 'shocks' frequently experienced in today's large global supply chains.
Join IBM ILOG to learn how top performing Consumer Products companies are leveraging sourcing optimization to drive customer service and system profitability through effective asset use.
Turn information and insights into action:
Better.
Get better performance for lower cost.
Find non-obvious solutions that maximize your value or minimize your costs while observing the many, complex requirements and limitations of your operations.
Optimization produces quantifiable benefits on your bottom line.
Faster.
Automating decision processes increases the speed of your responses in today's accelerating markets and allows your operators and planners to focus on critical complexities rather than on routine issues.
Greener.
Discover interactions among environmental impacts and other key performance indicators
Realize opportunities to do things better, more efficiently, more productively.
Smarter.
IBM ILOG Optimization and Supply Chain Solutions leverage the investments you are making in enterprise information technology and business automation.

Join Dan Gilmore with Supply Chain Digest and Dr. Michael S. Watson with IBM Optimization & Supply Chain Solutions, Technical Sales Lead, IBM ILOG.

Benefits:
Strategies for addressing current challenges identified by global SCM leaders.
Key capabilities that top organizations are building to address the new decade.
All this and more in this outstanding videocast - you won't want to miss it.





Who Should Attend?
Director-level and above in Supply Chain, Manufacturing, Logistics, Operations, IT.
---