Videocast Series: Making Retail Smarter

Part II: How to reduce transportation costs by 30% with a better supply chain network strategy.

Paying More to Transport Your Goods: "That's Not Smart!" Learn How to reduce transportation costs by 30% with a better supply chain strategy.
Whether you are a retail, manufacturer, or wholesaler, supply chain network design can have a huge impact on logistics and transportation costs.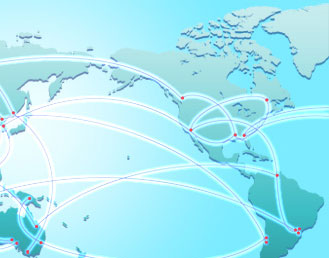 For retailers especially, the performance of the supply chain can be the difference between profit and loss. There are many aspects of the supply chain that a Retailer must get right. This includes the number and location of warehouses, the flow of inventory through the supply chain, the routing of the trucks to the stores, the replenishment policies into the warehouses and stores, and all the way to the layout of the store and the placement of SKU's on the shelf. In this webinar, we will take you through IBM ILOG's portfolio of solutions for Retailers highlighted by case studies.
Join IBM subject matter expert, Michael S. Watson, Ph.D. to learn how to make the most of your shelf space. This webcast will include several examples of how leading retailers have made this happen.
As usual - excellent material from IBM ILOG.
Parts III and IV of this Series to be announced soon.
Better.
Get better performance for lower cost
Find non-obvious solutions that maximize your value or minimize your costs while observing the many, complex requirements and limitations of your operations
Optimization produces quantifiable benefits on your bottom line.
Faster.
Automating decision processes increases the speed of your responses in today's accelerating markets and allows your operators and planners to focus on critical complexities rather than on routine issues
Greener.
Discover interactions among environmental impacts and other key performance indicators
Realize opportunities to do things better, more efficiently, more productively.
Smarter.
Turn insights into action
IBM ILOG Optimization and Supply Chain Solutions leverage the investments you are making in enterprise information technology and business automation
---