The New Generation of Automated Case Picking in Distribution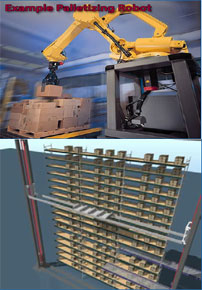 They're here – an exciting new generation of solutions to automate the case picking process in distribution.


Based on the groundbreaking report from Supply Chain Digest and Distribution Digest, in this videocast Materials Handling Editor Cliff Holste and Editor Dan Gilmore overview for the first time in the industry the complete range of available automated case picking (ACP) solutions – and how to navigate your way successfully to the technologies that may be right for your company.


This broadcast will include specific examples of these new ACP tools, and highlight the fascinating results from our survey of over 400 logistics professionals on this topic.


We promise an outstanding experience that will get you up to speed on the technologies that will change the face of distribution over the next 3-5 years - and maybe sooner for your company.