Abstract: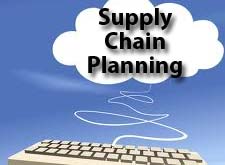 How do you transform your supply chain, including a complete refresh of supply chain planning technology, in just six months, while not slowing your dynamic and rapidly growing business one bit - and realizing impressive improvements in service and profitability at the same time?
FleetPride, America's largest independent distributor of heavy-duty truck and trailer replacement parts, with 250 branches spanning the country, will tell you just how they did it - and it is a remarkable story.
The company was able to revamp supply chain processes and technology in a very rapid time frame, achieve almost instant ROI from their investment in new planning tools, meet or exceed all their objectives, and not slow down their fast growing business at all during this transformation.
The keys: a talented team, aggressive goals for success - and new supply chain planning tools delivered via the cloud, including a "sand box" where team members could quickly and easily work with a real system shortly after kick-off. FleetPride's story is a model of success.


You will learn how and a lot more in this outstanding broadcast.
FleetPride took an integrated supply chain approach with processes and tools powered by JDA Software to continuously optimize its distribution network, gain visibility in a central location and respond quickly to customer demand.


Join this Videocast to learn more about FleetPride's success and how they were able to: