Grow Sales & Profits through Consumer-Driven Category Management
How Category Management can Create a Strategic Differentiator and Drive More Sales at the Shelf

>>Featuring Dave Boissevain, Director of Category Management, Frito-Lay<<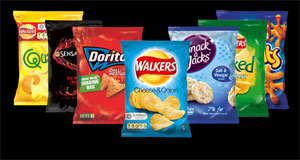 In this challenging business environment, it is more critical than ever that companies excel in the discipline of Category Management.
In this outstanding Videocast, from Supply Chain Digest and the Supply Chain Television Channel, you will learn how Category Management leader Frito-Lay uses effective strategies to increase sales right at the shelf.
You'll hear their company vision to continue advancing category management strategies to strengthen their market presence, including how they are creating and managing store-specific planograms (shelf-set) with higher speed and efficiency. Understand techniques and tools to maximize your company's revenue and margin.
Learn strategies in how to leverage technology to gain market share and grow profits with consumer-driven Category Management.
Excellent material.

Register Below
---